Lavender oil is a plant based product native to northern Africa and Mediterranean regions. It has not only been admired for it's beauty but also for it's scent and relaxing properties. For over 2,500 years, ancient cultures have used lavender as perfume, soap, and even as a tool for mummification in Egypt. Now lavender is prevalent through out the United States and other industrialized countries where we have utilized this product for other uses that are beneficial to our health.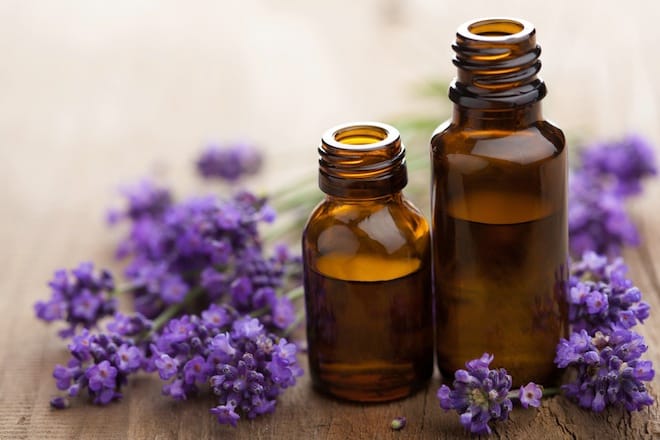 BENEFITS
Lavender oil is known for its anti-inflammatory, anti-fungal, antidepressant, antiseptic, antibacterial and antimicrobial properties. It also has antispasmodic, analgesic, detoxifying, hypotensive and sedative effects. It is one of the most well known essential oils in aromatherapy and can be used as a:
Pain Reliever - It can help ease sore or tense muscles, joint pain and rheumatism, sprains, backache and lumbago. One can simply massage lavender oil onto the affected area to ease the pain and soreness. Lavender oil may also help lessen pain following needle insertion.
Skin Care Product - Lavender can help treat skin disorders like acne, psoriasis, eczema and wrinkles. It also helps form scar tissues, which may be essential in healing wounds,cuts and burns. Lavender can also help soothe insect bites, itchy skin, redness, and swelling because of it's anti-inflammatory effects.
Hair Product - It helps kill lice, lice eggs, and nits. The Natural Medicines Comprehensive Database (NMCB) also says that lavender is possibly effective for treating alopecia areata (hair loss), boosting hair growth by up to 44 percent after just seven months of treatment.
Digestion and Urine Production - This oil helps stimulate the mobility of your intestine and stimulates the production of bile and gastric juices, which may help treat stomach pain, indigestion, flatulence, colic, vomiting and diarrhea. Lavender oil also helps stimulate urine, which helps restore hormonal balance, prevent cystitis (inflammation of the urinary bladder), and relieve cramps and other urinary disorders.
Respiratory Reliever - Lavender oil can help alleviate respiratory problems like colds and flu, throat infections, cough, asthma, whooping cough, sinus congestion, bronchitis, tonsillitis and laryngitis. It can be applied on your neck, chest, or back, or inhaled via steam inhalation or through a vaporizer.
Promoter for Blood Circulation -  It helps lower elevated blood pressure levels, and can be used for hypertension.